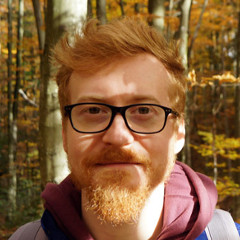 Hi, my name is Krzysztof Rusnarczyk and I help SaaS companies build innovative products.
Achieving Product Market Fit is a tough job in a competitive SaaS market. Having an idea, documenting it, putting in a roadmap and executing it to find out it's not providing any value for the customer is painful (and very expensive). In order to avoid it innovation has to be approached in a disciplined way. And that requires changing the mindset and ways of working of your team. Interested? Let's get in touch.
What can I do for you?
The subject of innovation in SaaS is very wide. You may just be starting (with a start-up), have an underperforming team (poor execution culture) or already have a well-formed team with an awesome execution (doing the thing right). But are they doing the right thing?
I can help with forming and structuring the product team based on your specific product. Your team will not only deliver on product changes, but also discover what to do and why. They will define solutions based on your customers actual pains and desires to deliver not a feature, but an outcome that generates value for the customer and works for your business. They will not prioritize any features, they will focus on whatever is most important now. They will always try to mitigate the risk and measure the impact of their changes (I can also help with setting up the measurements).
I can also do the research on my own as a part of your product department efforts. Especially in problems that may require highly technical means of solving them. I can define the landscape, form decisions, help with architecture and create feasibility prototypes.
Via my historical engineering and design experience I can also help with poor execution culture and make sure your team will grow and get better. All in a healthy, transparent and kind atmosphere.
A bit of history
I have a multi-trade background that gives me a very comprehensive perspective to the product life cycle and needs of specific key roles working on the product. I started many years ago as an interface and CI designer. After that I naturally switched to frontend development and coded across the years several dozen websites, applications, plugins, e-commerce sites and SaaS products. Per my academic education in Applied Computer Science and natural interest in problem solving I expanded into full stack development and took on small development teams tech leadership. I was getting more and more involved in architecting SaaS products and such deep and difficult problem solving gave me a lot of satisfaction.
But at some point I felt burned out. I had this feeling of disconnection with the customer I'm building products for. There was a lot of engineering, deep problem solving, but not much of a customer. That's when I moved towards research and the first thing I've researched was how to make companies innovative. That switched my perspective and made me who I am now — a person who wants to understand customer pains and leverage the technology to create satisfying solutions.
Privately
To keep my head clean I've moved into a small village surrounded by forests. I recharge my batteries with silence, nature, books, mycology, gardening and woodworking.
A husband and a father of two small, always fascinated (especially with the dirty and dangerous things), infinite-energy-supply kiddos.
If you're interested in my services or want to ask some questions, please write me an email to office@underovsky.com, contact me via LinkedIn or via Twitter (although I'm not so active there). I also have a GitHub account.